Was this newsletter forwarded to you?

Sign up here

13 August 2022

Welcome to our 1,000 newly joined SCMP Global Impact readers who signed up in the past week

Dear Global Impact Readers,

How many of you were glued to the progress of flight SPAR19 as it departed Malaysia, crossed Indonesia, and after skirting the Philippines, landed in Taiwan?

We all knew where it was going and who was on board. We all knew that the third person in line to the US presidency visiting the self-ruled island would anger Beijing, as it had repeatedly warned against it. And that's exactly what happened.

In this issue, the SCMP's US bureau chief, Robert Delaney, looks back at the most high-profile visit by a US official to Taiwan in 25 years, unpacks the events that followed, and examines the fallout of what could be a major milestone in US-China relations.

Andrew Mullen
Deputy Editor, Political Economy

Pelosi 'proud of trip to Taiwan', Beijing promises a new 'normal'

For folks not inclined to track the regular drip of US-China diplomatic animosity, US House Speaker Nancy Pelosi's visit to Taiwan last week probably grabbed their attention in a way that events defining the bilateral relationship had not done in years.

Not since Houston Rockets general manager Daryl Morey tweeted his support for Hong Kong's anti-government protesters in 2019 – nearly bringing the National Basketball League's business in China to a halt – have so many non-policy wonks tuned into a US-China spat.

This should be no surprise since the potential consequences of tensions in the Taiwan Strait have risen sharply in recent years, making a brouhaha over professional sports seem as silly as schoolyard taunts.

Reports about how supply chains for the semiconductor chips that run everything from iPhones to cars to medical devices could be severed have brought to the forefront how devastating a military conflict between the rapidly modernising People's Liberation Army (PLA) and US military forces in the western Pacific would be.

Pelosi's visit seemed to many the epitome of audacity. Even US President Joe Biden indicated initially that he wasn't for the plan when he said, amid reports that it was in the works, that the US military didn't think such a trip was a good idea.

Apparently resigned to Pelosi's resolve, the Biden administration's tone became supportive shortly before she departed, and it continued to insist afterwards – as the PLA surrounded Taiwan – that the House speaker wasn't engaging in anything that violated the US government's oft-repeated commitment to a one-China policy.

That has allowed Beijing to portray Biden as the prime culprit in trying to alter the status quo, but a closer look at policies of predecessor Donald Trump shows how the groundwork was laid for Pelosi's arrival well before he took office.

Growing support for Taiwan in Washington has mirrored the strength of anti-Beijing sentiment among both political parties in America. Some call it an attempt to contain Beijing's geopolitical legitimacy and kneecap Chinese companies taking market share from US multinationals. Others see America's harder line against China as a rational response to economic policies that have disadvantaged foreign companies in the country.

Regardless of the viewpoint, closer engagement between US and Taiwanese officials since Trump signed the Taiwan Travel Act into law in 2018 – and began sending high-level officials from the departments of state and commerce to Taipei – is undeniable.

That law is only the second piece of legislation to be passed on the subject of US-Taiwan relations since Washington severed diplomatic ties with Taipei in 1972. The first was the Taiwan Relations Act. Passed in 1979, the relations act is now often invoked by US officials before the three joint communiques between Beijing and the US government that re-established formal diplomatic relations between the two countries.

Biden wasted no time in showing support for Taiwan. He dispatched Chris Dodd, a former US senator and long-time friend of the president, to the island, along with former US deputy secretaries of state Richard Armitage and James Steinberg, just weeks into his presidency.

Dodd et al were not sitting officials, but Biden's next move should have dismissed any notions that he was backing away from bipartisan appeals in the US to stick with precedents started under Trump.

Weeks later, the State Department issued new guidelines meant to "encourage US government engagement with Taiwan that reflects our deepening unofficial relationship".

Just a few weeks before Pelosi's visit, US and Taiwanese officials held a first round of talks on an initiative aimed at boosting trade ties "based on shared values" – formally opening another front on which Biden is trying to counter Beijing's economic influence.

Having watched all of the above, and with the media buzzing with reports of Pelosi's intention to visit Taiwan, US engagement with the island was top of mind when Biden conducted his fifth call with President Xi Jinping since he moved into the White House.

So, when Pelosi landed in Taipei just days after Xi's warning that China remained staunchly committed to resisting "interference by external forces" in Taiwan, no one was surprised that the PLA launched a round of live-fire military exercises.

However, some were taken aback by the extent of the drills, with the G7 issuing a statement that, for the first time, specifically called out China for its policies. In response, Beijing cancelled a meeting between Foreign Minister Wang Yi and his Japanese counterpart, Yoshimasa Hayashi, on the sidelines of events hosted by the Association of Southeast Asian Nations (Asean). Wang also reportedly staged two walkouts at the meetings.

Halfway through the PLA's drills, the contrast between how Beijing and Washington portrayed the regional reaction was clear in each side's take on Asean's reaction. Jing Quan, a minister at China's Washington embassy, and White House National Security Council spokesman John Kirby – speaking in separate and nearly simultaneous briefings – both claimed to have broad international support behind them, with each asserting that they had the backing of the Asean bloc.

Looking forward, we can expect more aggressive posturing from both sides.

In Washington, proposed legislation called the Taiwan Policy Act threatens to upend Washington's decades-old policy as it would designate Taiwan as a "major non-Nato ally", meaning it would be viewed as one of Washington's closest global partners.

With such a bill progressing through a US Congress that has made closer engagement with Taiwan one among very few bipartisan causes, we should not discount expectations that massive PLA drills around the island may be the new normal.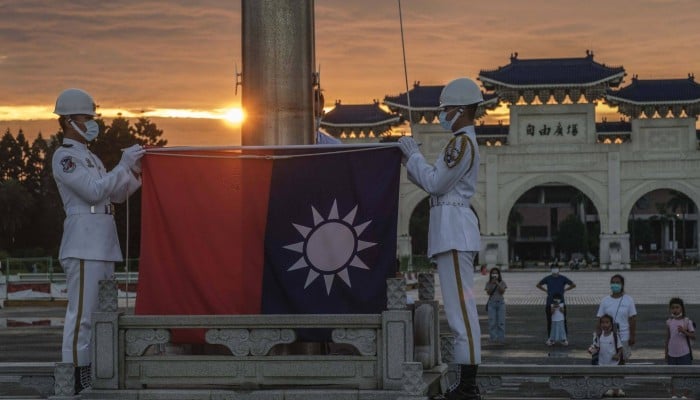 China's military drills around Taiwan drive foreign firms to draw up exit plans for staff and assets
•
Foreign companies in Taiwan are drawing up plans to evacuate people and assets following military drills by the People's Liberation Army
•
Firms are not expected to leave in the short-term, but the heightened tensions have forced them to reassess vulnerabilities, analysts say
Multinational businesses in Taiwan are laying plans to evacuate assets and personnel in case mainland China attacks the island.
While no one is fixing to leave, analysts say the military drills by the People's Liberation Army (PLA) have led some companies to draw up contingency plans or dust off pre-existing ones designed to keep people and property safe in the event of a war or military blockade. Read more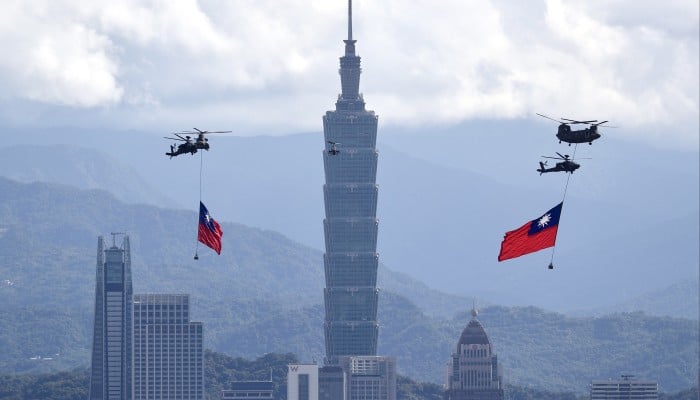 China not intent on 'destroying Taiwan economy', but more trade pressure possible
•
Mainland authorities are unlikely to crash Taiwan's economy, opting instead to target pro-independence politicians and businesses, analysts say
•
A de facto blockade by the Chinese military of the export-reliant island would spill over to global shipping and semiconductor businesses, experts say
Beijing could step up pressure on Taiwan but will carefully weigh the pros and cons of reunification by force, experts said, with cross-strait tensions at their highest point in decades after US House Speaker Nancy Pelosi visited the island last week.
Mainland authorities are unlikely to crash Taiwan's economy, opting instead to target pro-independence politicians and businesses, while trying to win the hearts of the population, analysts said. Read more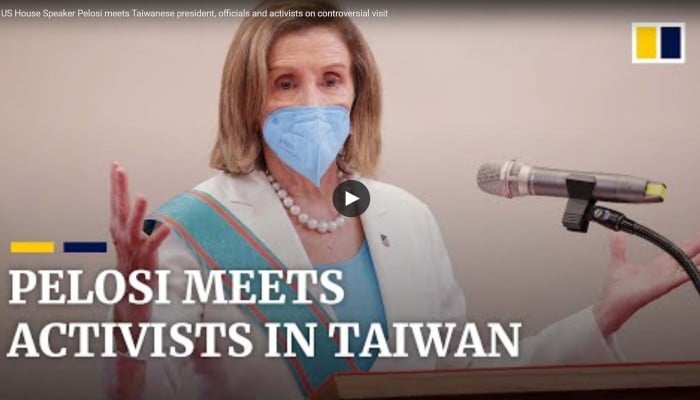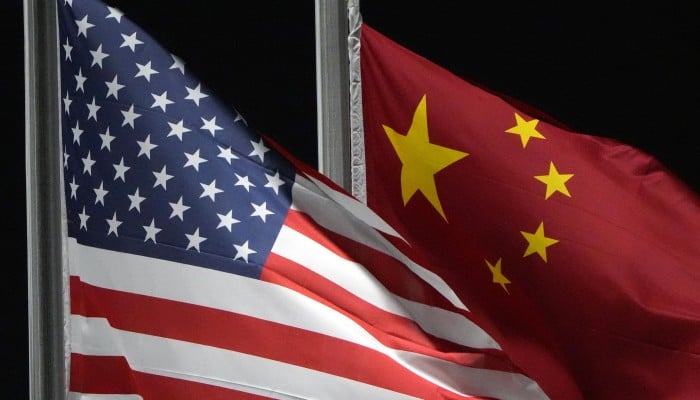 What defence dialogues did Beijing cancel after Pelosi's Taiwan trip and how does this affect ties with US?
•
Three important meetings between the People's Liberation Army and the US military were cancelled as part of Beijing's retaliation measures
•
Direct lines between defence ministers and chiefs of staff still exist, even though the Chinese side did not answer them last week
China announced eight measures on Friday in retaliation for United States House Speaker Nancy Pelosi's visit to Taiwan, with the top three involving the cancellation of important dialogues between the People's Liberation Army and the US military.
The next day, it was reported that several calls from the Pentagon to Chinese counterparts were ignored, a development criticised by US officials as "shortsighted and reckless" and leading to concerns it may cause dangerous misjudgment or conflict between the two superpowers. Read more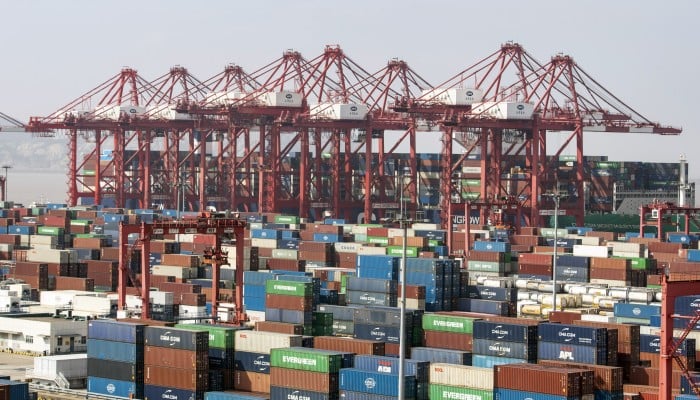 Military threat aside, Taiwanese firms run risks if they shun mainland China
•
China provides Taiwan with inexpensive talent and some of the world's best factory-linked infrastructure, such as ports and roads
•
Many Taiwanese firms want to reduce reliance on the mainland, but the cost of scrapping investments would be steep, analysts say
As warplanes and missiles soar through nearby skies, Taiwanese entrepreneur Oscar Chang reflects that even with its vast supply chain and cheap labour, doing business in mainland China does not make sense.
While his one-year-old company Heyday has always made fitness equipment in Taiwan, the events of recent days – which have triggered large-scale air and naval joint drills encircling the island – means he will not be changing his mind any time soon. Read more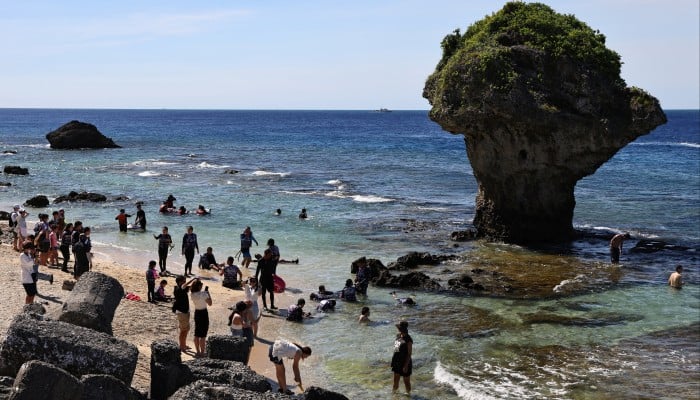 'Why should I be afraid?': Taiwanese take huge PLA drills in stride
•
The Chinese military is carrying out three days of large-scale, live-fire drills around Taiwan after Pelosi visit
•
'Who cares', says one social media user, adding if the PLA wanted to really attack, it would not resort to staging drills
The usual hustle and bustle of a Taipei weekend have been missing this time around, as mega wargames staged by the People's Liberation Army to encircle Taiwan enter its third day.
However, it is not fear of Beijing's unprecedented sabre-rattling in reaction to US House Speaker Nancy Pelosi's recent visit that has sent Taipei residents hurrying home. They have disappeared off the streets to escape a heatwave that saw temperatures soar to 39 degrees Celsius (102 Fahrenheit) on Saturday. Read more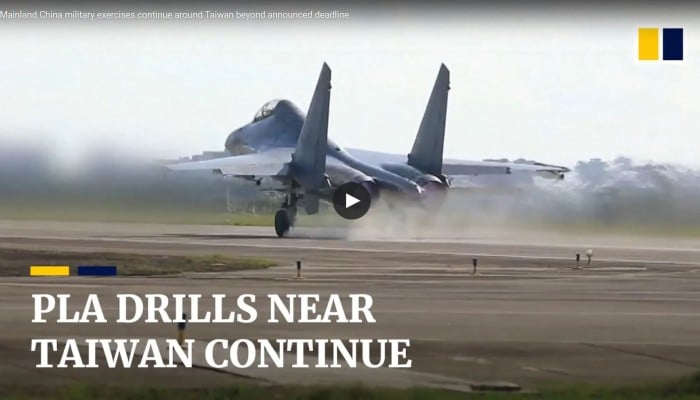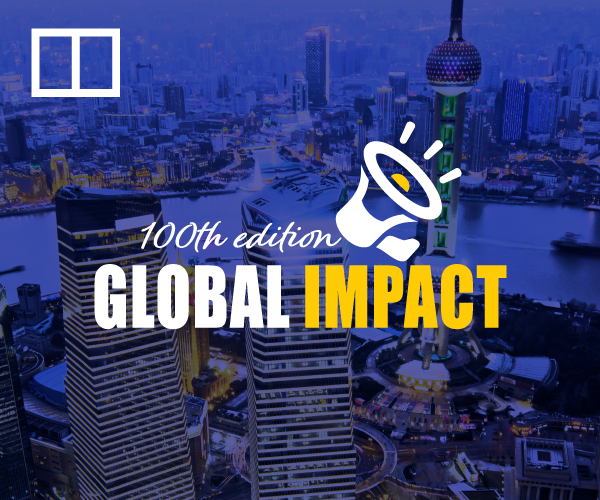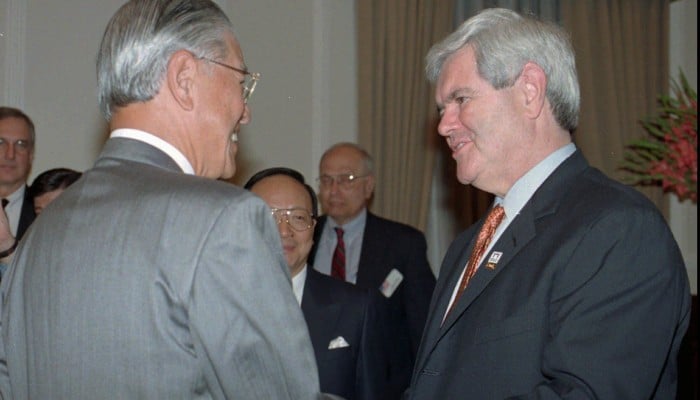 Why Beijing thinks Pelosi's Taiwan visit is not like Gingrich in 1997
•
The last House speaker to visit the island did so at a time when both the US and China were keen to improve relations
•
By contrast, bipartisan hostility to Beijing is growing in Washington and the authorities on the mainland regard Pelosi's actions as 'provocative'
Nancy Pelosi is not the first US House speaker to visit Taiwan, but the changed political backdrop means Beijing sees the situation very differently to Newt Gingrich's 1997 trip, analysts have said.
On Tuesday, Gingrich told Fox News that when he visited the island he had reached a deal with Beijing, which also allowed him to visit the Chinese mainland. He then visited Japan before Taiwan to avoid travelling directly to the island from the mainland. Read more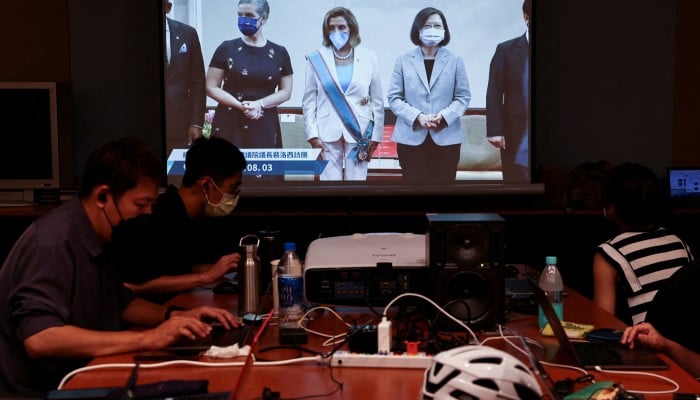 China's economic sanctions on Taiwan over Pelosi visit 'symbolic', but could hit billions if tensions escalate
•
China has suspended natural sand exports, while also blocking imports of citrus fruits, chilled white scallops, frozen mackerel, confectionery, biscuits and bread
•
US House Speaker Nancy Pelosi defied repeated warnings from Beijing and met President Tsai Ing-wen on Wednesday in Taipei
Mainland China could target hundreds of billions of dollars worth of Taiwanese investments and two-way trade if tensions with the self-ruled island worsen after a sharp slide this week due to US House Speaker Nancy Pelosi's visit to Taipei, analysts said.
But they are targeting the ruling pro-independence Democratic Progressive Party and probably saving any moves against high-value exports or direct investments as a final move, the analysts added, as measures against Taiwan could ripple back to the mainland. Read more
To keep track of the latest global news developments, follow daily coverage on our website or focus on news about Taiwan and US-China relations.

In our next issue, our tech desk will look at the hot-button issue of semiconductors after the United States passed its US$52 billion semiconductor package.

We welcome your feedback. Email me at globalimpact@scmp.com or tweet me at @RFDelaney. Plus, be sure to check out our China and US news feeds for the latest news and analysis.

All the best,
Robert Delaney

US Bureau Chief; Columnist
Hello, thank you for reading Global Impact.
Our mission is to lead the global conversation about China and this flagship newsletter is one way our Editorial team contributes toward this goal.
Serving readers and helping them get closer to stories that matter are paramount to us because keeping abreast of today's news cycle has never been more important.
Understanding China means understanding the world. For more in-depth, expert coverage on how China and Asia impact the world, please consider a digital subscription to SCMP.
Download our app
To get push notifications direct and never miss a story as it breaks

Hong Kong
China
Asia
World
Economy
Business
Tech
Comment
This email was sent to [email]
unsubscribe from this list update subscription preferences
South China Morning Post Publishers Ltd · 19/F Tower 1 · 1 Matheson Street · Hong Kong · Hong Kong
Copyright © 2022 South China Morning Post Publishers Ltd. All rights reserved.