Was this newsletter forwarded to you?

Subscribe here

30 July 2022

Welcome to our 1,154 newly joined SCMP Global Impact readers who signed up in the past week.

Dear Global Impact Readers,

The attacks on four women in the Chinese city of Tangshan last month were truly shocking, made even more so as they were captured on video.

But how many incidents go unseen - those that are not reported or are not caught on camera?

In this issue, Salomé Grouard, a production editor with the SCMP's social media team who is also the head of our Lunar Project – a Post initiative that highlights key issues related to women and gender equality in Asia – looks back at the incident and at what China is doing to protect women.

Andrew Mullen
Deputy Editor, Political Economy

'Society should teach boys to respect women'

Almost two months have passed since the brutal attack on four women in Tangshan, a city in China's northern Hebei province, was caught on camera.

In the clips, the women were viciously assaulted by a group of men after one of them objected to being harassed. As a result, two women were hospitalised, and nine suspects were arrested.

High expectations were placed on the country's authorities to find an appropriate answer to the violent incident, which sparked outrage among both the local and international community. However, the lessons learned from it are leaving many dissatisfied.

Like in many Western countries, incidents of violence against women in China are usually presented as "isolated cases" - as acts that could not have been prevented with the intervention of authorities - or as "private matters" where only the assailant's individual behaviour is to blame.

In fact, the Tangshan attack follows a long line of high-profile cases of violence against women in China. According to a report by Beijing-based women's rights group Weiping, since China passed its first Anti-Domestic Violence Law in 2016, there were 942 reported cases of domestic violence resulting in 1,214 deaths by the end of 2019. In China, it is also estimated that a woman experiences domestic violence every 7.4 seconds.

At the beginning of 2022, the case of a woman chained up by her husband sparked outrage on social media, pushing Premier Li Keqiang to pledge to end the trafficking of women and children.

In 2020, it was the violent femicide of the Tibetan vlogger Lhamo, who was set alight by her husband while she was live-streaming, which shocked the country.

Public outrage has become instrumental in prosecuting such cases, but lower-profile cases do not enjoy the same degree of influence.

Recently, a university teacher was demoted after the school confirmed claims that he abused his wife more than 1,000 times, but was not charged with any crime. In 2021, a man was arrested for allegedly burning his wife to death thanks to a social media plea from their son.

Prosecution of cases of violence against women in China leave much to be desired. Despite slow ongoing legal reforms, both prevention and accountability concerning gender-based crimes seem to be distant goals.

These discussions do not seem to sit well with the government, which has long cracked down on the feminist movement by arresting activists and censoring online debates.

The Tangshan attack is no exception to the rule. Given the extreme violence, irrefutable evidence and viral nature of the footage, new resources to tackle gender-based violence could have been allocated. But instead, the Supreme People's Court honed in on gang activity and organised crime.

Although it briefly mentioned women when it condemned "cruel assaults against women, children and the elderly", the court only told judges to focus on murders, organised crime, robberies and crimes that involved guns or explosives. Fraud and scams targeting the elderly were also highlighted. While these measures acknowledge the brutality of the attack, it fails to recognise the role of gender.

In a similar vein, Weibo announced that it had suspended nearly a thousand accounts for "spreading rumours" about the attack, and for attempting to "fuel friction between men and women". But the hashtag related to the news had received more than 580 million views a week after the attack.

"The incident not only hurt these four women, but casts fear in the hearts of millions of women all over the country," one user wrote online.

"They were just friends who had met up after work and were violently beaten for refusing to engage in conversation," another user said. "If we don't say anything today, we know very well who will be next."

Many women across China have decided to take their safety into their own hands. Self-defence classes have been enjoying a resurgence following the Tangshan attack, with women in their twenties and thirties joining in high numbers.

As useful as these classes are, both for self defence and self-confidence, there are people who think it is not a woman's responsibility to care for her own safety. As a weibo user wrote: "Why teach girls to protect themselves? This society should teach boys to respect women."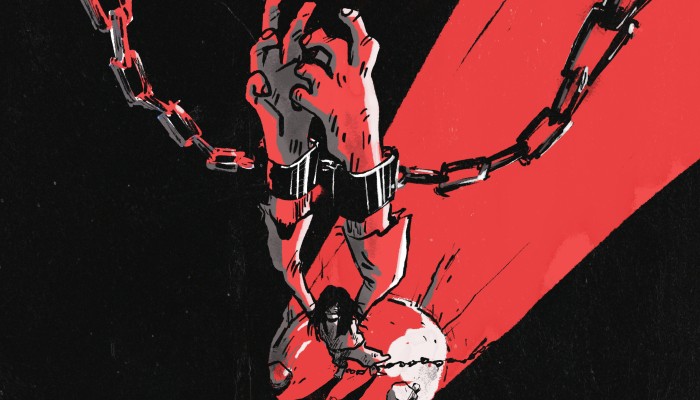 'She is multitudes': why China's chained woman struck a nerve
•
Artists, poets, lawyers and netizens expressed shock about the plight of rural women sold to men and anger over authorities' failure to protect
•
'Unmarried men are seen as a source of instability … respecting women's rights and safety are not something that concerns the Party': human rights researcher
The theme for International Women's Day 2022 is "Break the Bias", which asks us to imagine a world free of bias, stereotypes and discrimination. In the first in a series of stories about gender equality in China, Phoebe Zhang looks at how the case of one trafficked woman led to unprecedented public attention and calls for action in China.
"Is she China's mother? Is she China's reproductive organ? The bloody leash she wears around her neck is ringed with your coldness. The chains she wears are the shackles on your soul. On this mystical land, she is multitudes," reads the poem Heavy Moments by Yang Jingrong. Read more
Chinese security official calls for gang crackdown following Tangshan attack
•
Political and legal affairs chief urges authorities to tackle street crimes, scams, prostitution, gambling and other criminal activity
•
The comments come two weeks after a brutal group assault on women at a restaurant in northern China
Authorities should crack down on gang activity to prevent crimes from slipping through the net, senior security official Chen Yixin said two weeks after a brutal group attack in the city of Tangshan sparked nationwide outcry.
Chen, secretary general of the Central Political and Legal Affairs Commission, China's top law enforcement body, said authorities should tackle crimes as soon as they emerge, with special attention on street crimes, group attacks, and other criminal activity including child abduction, pension fraud, prostitution, gambling, drug abuse, theft, robbery and scams. Read more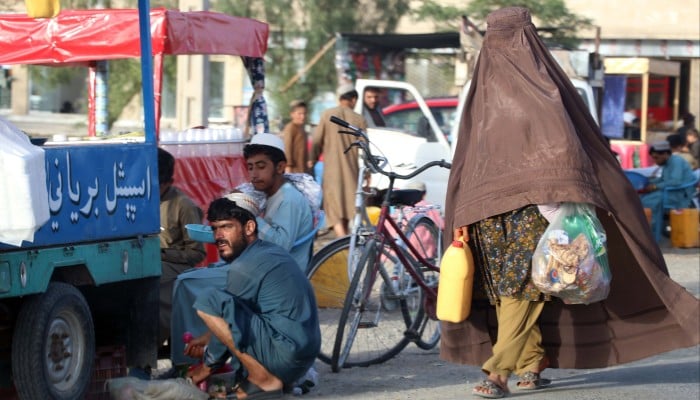 Taliban crackdown on Afghan women escalates while world looks away, report finds
•
Afghanistan has seen a surge in gender-based violence, child brides and forced marriages since the Taliban takeover, Amnesty International found
•
A shocking new report details how women arrested for a vaguely defined offence of 'moral corruption' are beaten, tortured and threatened into silence
Taliban members "started giving me electric shocks … on my shoulder, face, neck, everywhere they could," said the university student from Afghanistan.
She was threatened and beaten after being arrested this year for appearing in public without a male chaperon, known in Arabic as a mahram. Read more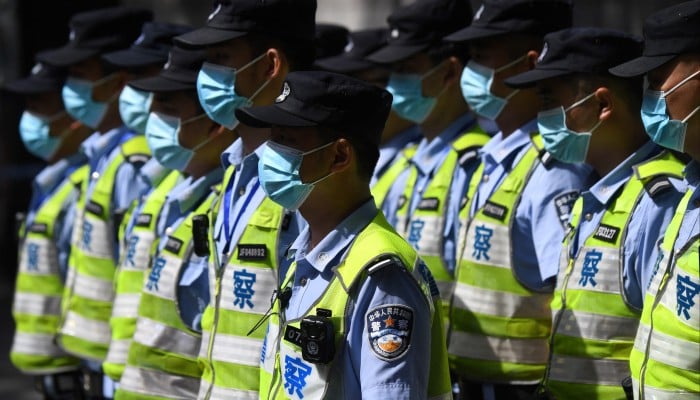 Chinese policeman sparks fresh concerns about probe into attack on women
•
A policeman whose force is investigating the assault in Tangshan says a forensic bureau downplayed injuries he suffered in a hit-and-run to protect criminals
•
The accusations made in a video that circulated online have prompted fresh public concern that local law enforcement won't investigate the case properly
A police officer from the force investigating a serious assault on a group of women in northern China last month has accused a local forensic investigator of falsifying reports in the past – heightening public concerns about the chance of an impartial investigation into the incident.
Wang Yanhui, a policeman based in Langfang city in Hebei province, made the claims in a video that circulated widely online and accused the head of a local forensic centre of downplaying the injuries he sustained in a hit-and-run in a bid to shelter criminal elements. Read more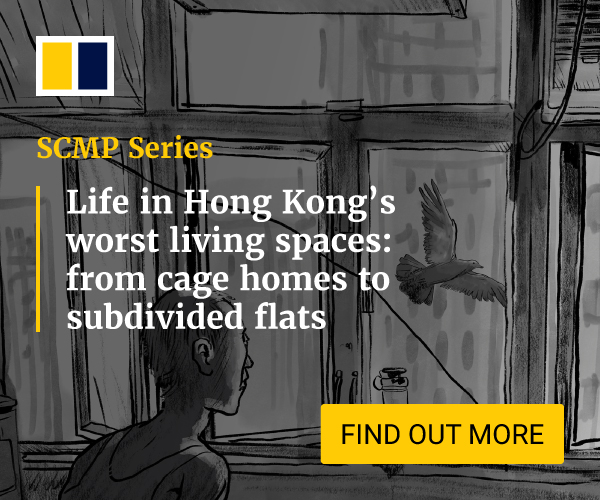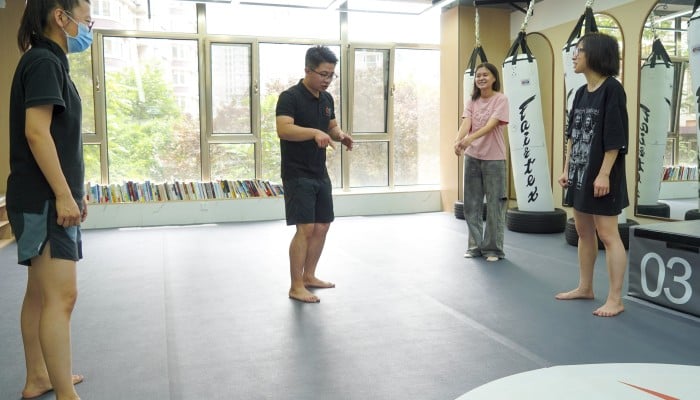 After brutal attack, Chinese women are turning to self-defence classes
•
Demand has grown since a group of men assaulted four female diners at a restaurant in Tangshan last month
•
Videos have also surfaced online that teach women moves such as putting an attacker in a headlock
"The most vulnerable part of a man's body is his crotch," trainer Liu Hongdou tells an all-women class at Jiufu Boxing in Beijing.
Liu explains precisely where they should strike, then they take turns kicking sandbags. She tells the women that hitting the man is not the ultimate goal – the goal is to inflict extreme pain to create a brief window to escape. Read more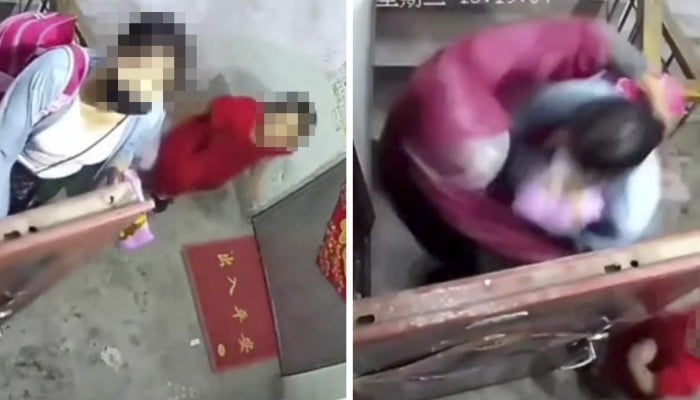 To keep track of the latest global news developments, follow daily coverage on our website or focus on news about women and gender and Human rights in China.

In our next issue, we will take a break from our regular programming as we celebrate the 100th issue of our flagship Global Impact newsletter with a special edition.

We welcome your feedback. Email me at globalimpact@scmp.com or tweet me at @salomegrouard. Plus, be sure to check out our Lunar news feed for the latest news and analysis.

All the best,
Salomé Grouard

Production Editor, Social Media. Head of the Lunar Project.
Hello, thank you for reading Global Impact.
Our mission is to lead the global conversation about China and this flagship newsletter is one way our Editorial team contributes toward this goal.
Serving readers and helping them get closer to stories that matter are paramount to us because keeping abreast of today's news cycle has never been more important.
Understanding China means understanding the world. For more in-depth, expert coverage on how China and Asia impact the world, please consider a digital subscription to SCMP.
SCMP NEWSLETTERS THAT MAY INTEREST YOU
China at a Glance

A wealth of insights giving you the inside story on China every day.

China Economic Update

The latest developments from trade relations to growth rates and other key economic data.

Inside China Tech

Our weekend newsletter covering the biggest stories and updates from the tech centres of China.

VIEW AND SIGN UP

Hong Kong
China
Asia
World
Economy
Business
Tech
Comment
This email was sent to [email]
unsubscribe from this list update subscription preferences
South China Morning Post Publishers Ltd · 19/F Tower 1 · 1 Matheson Street · Hong Kong · Hong Kong
Copyright © 2022 South China Morning Post Publishers Ltd. All rights reserved.