Was this newsletter forwarded to you?

Subscribe here

1 January 2022

Welcome to our 711 newly joined SCMP Global Impact readers who signed up in the past week.

Hello again, Global Impact Readers:

That's it, another 12 months have come and gone. It was another year where every aspect of our lives was touched by the coronavirus in one way or another.

But what can we expect from 2022?

Tammy Tam, the SCMP's Editor-in-Chief, looks ahead to a year that will again be heavily influenced by the coronavirus but which is also set to feature several key events.

Best,
Andrew Mullen
Production Editor, Political Economy

Coronavirus still dominates, but what else does 2022 have waiting for us?

It has been a consequential and eventful 2021, and we are thankful that the South China Morning Post continues to be one of your most trusted news destinations.

Looking back at an exceptionally unpredictable year that brought us both vaccines and variants, it has become exceedingly clear that we should approach the upcoming year with an informed perspective on the issues that shape the direction of world events and impact the lives of people in Hong Kong and around the globe.

So what should we expect in 2022?

The coronavirus pandemic continues to loom large as governments and the scientific community grapple with the practical implications of transitioning from pandemic to endemic. The emergence of new, more infectious variants like Omicron complicates the global economic recovery, and we will be closely watching medical developments, including new medications, that will hopefully improve health outcomes.

This year brings important anniversaries that mark momentous change. We face an important transition in our home city of Hong Kong, as we reach 25 years since the establishment of the Special Administrative Region, and questions should be raised about where the next 25 years will take us.

This year, potential aspirants for the city's top job may soon contest for this challenging post as chief executive, and a new administration will be formed in a transformed political landscape. It is clear that Hong Kong's next leader will have an unrestricted mandate to pursue their agenda as we enter the second half of the "one country, two systems" journey, and we will be closely following the race for the city's hot seat.

February 21 marks the 50th anniversary of Richard Nixon's historic visit to China in 1972, the year that the United States recognised the Communist Party as the country's legitimate government and established diplomatic ties, with the rest of the major Western countries following suit.

However, relations between the US and China are now at a critical juncture with tensions building over Taiwan, human rights and territorial disputes. We will continue to watch closely when Joe Biden and Xi Jinping's long-awaited, in-person presidential summit will take place, while both sides continue to escalate the political rhetoric.

In the latter part of 2022, the Communist Party will hold its historic 20th National Congress, which is expected to confirm Xi's third term as president, and this year may be remembered as the moment when China's strength becomes commensurate with how he handles defining issues of this era. With Xi's leadership over party and state officially consolidated, the world will be watching how his government addresses the immense political and economic challenges at home and abroad.

One final thing to look out for this year will be how Chinese regulators may need to take a cautious approach as the country's big tech firms, along with many of their international peers, are embracing the brave new world of the metaverse. This brings a new dimension to China's ever-changing technology landscape , and a potential new stage in the US-China tech rivalry.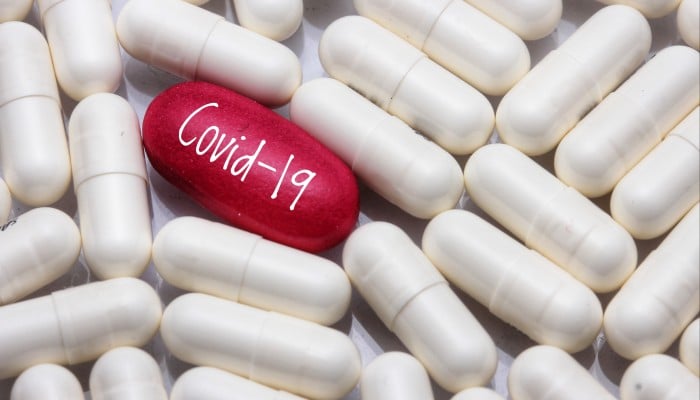 China race for Covid-19 pill treatment hit by low hospital cases
•
Late-stage clinical trials for Kintor Pharma's experimental drug misses statistical criteria because of 'changing conditions' in US
•
But analysis shows no safety concerns and no serious adverse events for the drug, which is being tested in several countries
China's front-running experimental drug to treat Covid-19 has suffered a setback, with a late-stage trial on outpatients failing because of a low number of hospitalisations.
Kintor Pharma's candidate Proxalutamide – administered as a simple pill – has been undergoing phase 3 trials in the US, Brazil, China and the European Union to test its safety and efficacy for prostate and breast cancers, as well as Covid-19. Read more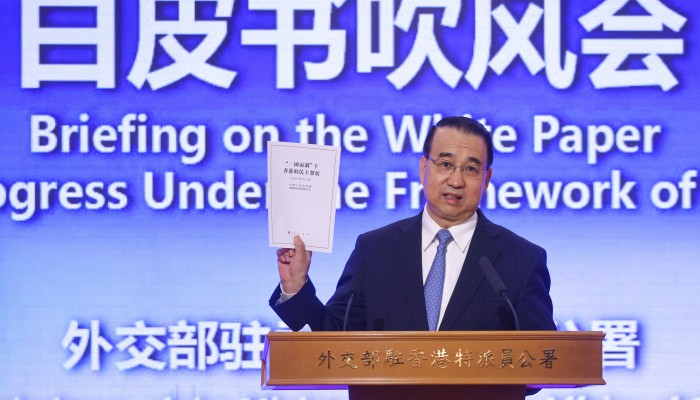 Unpacking the white paper on 'Hong Kong democracy': why now and what does Beijing hope to achieve setting out the rules the city will play by? Hint: geopolitical rivalry
•
Analysts say official document and campaign marks part of a strategy to capture what Beijing sees as moral high ground on Hong Kong's democracy
•
Other observers note Beijing lacks systematic or transparent mechanism to release historical archives, thereby putting it in a disadvantageous position in the debate
More than a week before Hong Kong's Legislative Council election under a Beijing-imposed overhaul was held on December 19, the State Council's white paper on the city's democratic development was completed and ready to be released at any time. The "publish" button was pressed 11 seconds past 10am the following day.
The official document, titled "Hong Kong Democratic Progress Under the Framework of One Country, Two Systems", saw the light of day nine minutes before all election results were announced on December 20. Read more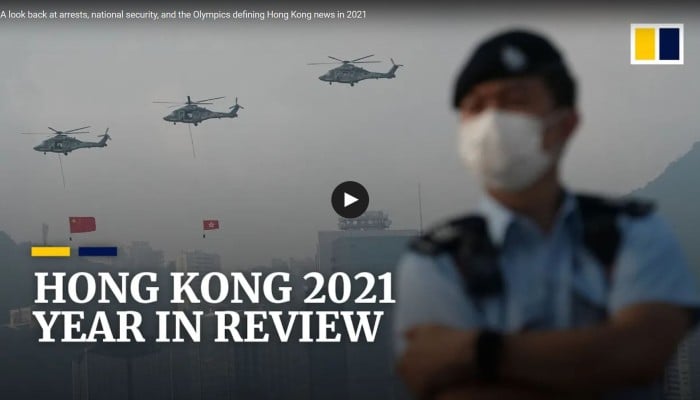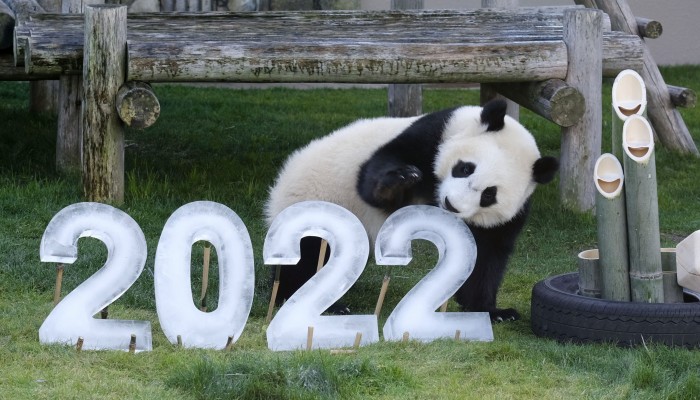 Asia in 2022: China's reopening after Omicron, elections in the Philippines, inflation and climate change
•
With 2021 drawing to a close, what will the new year bring? Wang Xiangwei points to hopes that China will lift border restrictions by next summer at the earliest
•
Rana Mitter says Beijing and Washington have a lot to prove to the region; Neil Newman is expecting high inflation rates and Zuraidah Ibrahim asks if the Great Resignation will play out in Asia
What does 2022 hold in store for Asia? Seven commentators give their take on everything from the ongoing great power rivalry between the United States and China, to climate concerns, inflation worries and, inevitably, the pandemic.
2022 will be an important year for Asia as it faces the prospect of elections shaking up the status quo in the Philippines, South Korea and, very likely, Malaysia. Read more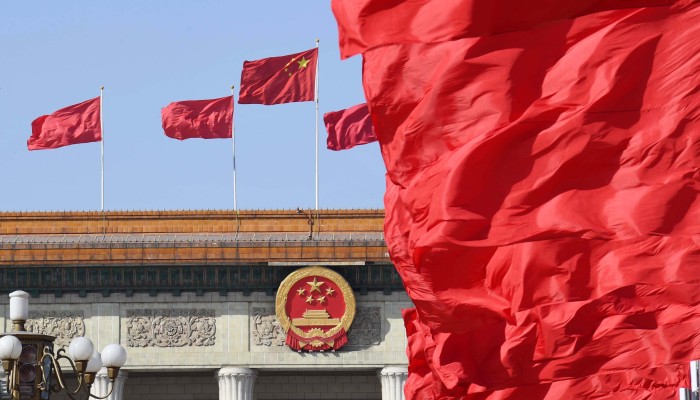 China's Communist Party targets big risks in countdown to congress
•
Politburo gives top priority to political security and defending against infiltration and subversion
•
Group also passes national security strategy but offers no details
The Communist Party pledged to double down on controlling risks across the board in the countdown to a major party meeting next year that is set to mark the start of President Xi Jinping's third term as party leader.
"[We] must insist on making political security the top priority and coordinate to step up security work in key disciplines including political security, economic security, social security [and] technology security," the Politburo said in a statement after a meeting on Thursday. Read more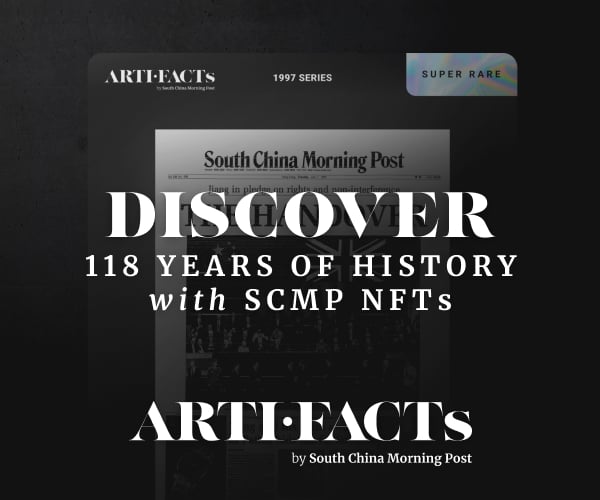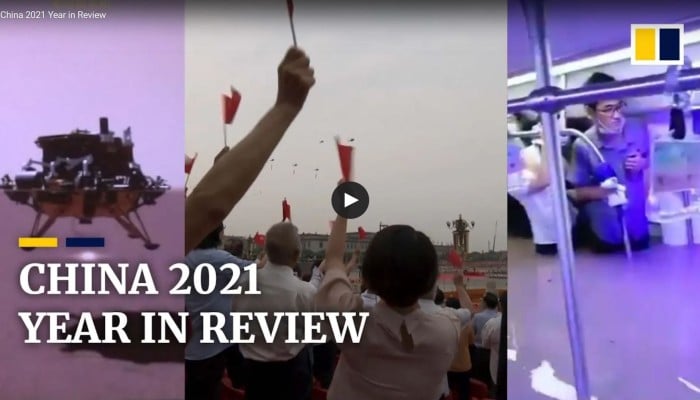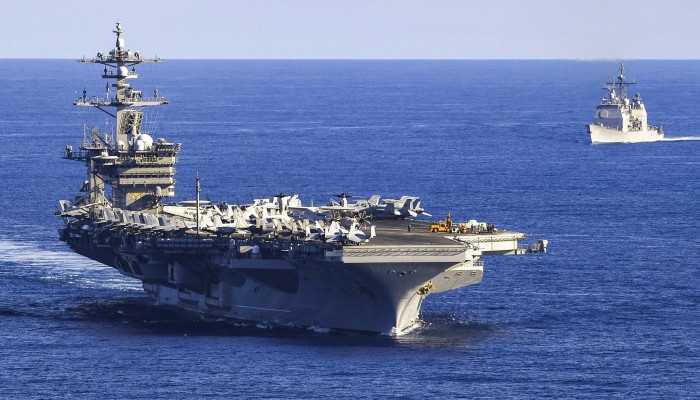 US ramped up South China Sea surveillance in 2021, Beijing warned
•
The South China Sea Probing Initiative says the US military conducted 1,200 missions over disputed waterway this year – up from 1,000 sorties last year
•
'China must keep a close eye on the United States and take precautions,' analyst warns while urging China not to ignore other nations' movements
The United States intensified its surveillance of China over the South China Sea in 2021, a Beijing-based think tank said while calling on Beijing to remain vigilant about any heightened risk over the waters.
Hu Bo, director of the South China Sea Probing Initiative, said that in 2021 the US had conducted 1,200 surveillance missions using large-scale reconnaissance aircraft – up from 1,000 sorties last year – including several approaches 20 nautical miles from the baseline of territorial waters claimed by Beijing. Read more
To keep track of the latest global news developments, follow daily coverage on our website.

We will continue to keep you informed on all these events and more. Your readership continues to drive what we do, and we are ever more committed to serving you with robust independent journalism that you can depend on.

In our next issue of the Global Impact newsletter, our economy desk will dive into the issue of supply chains, which have been severely disrupted by the coronavirus.

Until then, my newsroom and I wish you a Happy New Year and a great year ahead.

We welcome your feedback. Email me at globalimpact@scmp.com.

With deep gratitude,
Tammy Tam
Tammy Tam

Editor-in-Chief
SCMP NEWSLETTERS THAT MAY INTEREST YOU
China at a Glance

A wealth of insights giving you the inside story on China every day.

China Economic Update

The latest developments from trade relations to growth rates and other key economic data.

Inside China Tech

Our weekend newsletter covering the biggest stories and updates from the tech centres of China.

VIEW AND SIGN UP
Download our app
To get push notifications direct and never miss a story as it breaks
Hong Kong
China
Asia
World
Economy
Business
Tech
Comment
This email was sent to [email]
unsubscribe from this list update subscription preferences
South China Morning Post Publishers Ltd · 19/F Tower 1 · 1 Matheson Street · Hong Kong · Hong Kong
Copyright © 2021 South China Morning Post Publishers Ltd. All rights reserved.