Was this newsletter forwarded to you?

Subscribe here

2 October 2021

Welcome to our 2,302 newly joined SCMP Global Impact readers who signed up in the past week.

Hello again, Global Impact readers,

China's goal of becoming carbon neutral by 2060 already seemed ambitious when President Xi Jinping told the United Nations General Assembly in September 2020 that China would scale up its voluntary emissions targets, hit peak emissions before 2030, and achieve carbon neutrality before 2060.

Fast forward a year, and China is plagued by its worst electricity curbs in its history.

The cuts also came at the same time as the topic of World News Day this week was, yes you guessed it, "The Climate Crisis".

Eugene Tang, the SCMP's business editor, looks at how the shortages are impacting China, and what caused them.

Best,
Andrew Mullen
Production Editor, Political Economy

The power of climate change

Tuesday marked the fourth annual World News Day, a global campaign to support journalists and highlight the value of fact-based journalism in making the world a better place.

This year, World News Day focused on journalism's critical role in providing trustworthy information about an urgent issue that will define our lifetime – climate change.

At the same time, the true impact of the extent of the power crisis in China was emerging, with Beijing's push to be carbon neutral by 2060 partly blamed for nationwide power cuts across businesses and homes.

While China is used to seeing power supply cuts in parts of the country each year, their frequency has increased sharply since the second half of last year and has spread from only usually targeting the industrial sector to now also affecting households.

China's aim to be carbon neutral by 2060 is an ambitious target, and this seems to have contributed to some 20 of the 31 mainland provincial-level jurisdictions having to introduce electricity-rationing measures since mid-September.

Provinces are seemingly trying to scramble to meet hard end-of-year emissions targets, having seemingly paid little attention to the softer midyear goals, and in some cases have switched off traffic lights, while manufacturers have been forced to upend their working hours and force staff to work overnight when high-energy consumption including air conditioning is not needed.

Production has been heavily impacted with factories forced to turn off machines, with some even frantically replacing their machines with new ones that consume less power. Early signs of this were seen in Chinese economic data released on Thursday, although the true impact will not be seen until later this month when knock on effects are felt.

The price of the heavily polluting coal that has created much of the pollution issues also shoulder some of the blame, with the power stations that need to burn the fossil fuel facing significant losses as they have their hands tied when it comes to pricing.

Power plants are only officially allowed to raise electricity prices by 10 per cent, but in most cases this would conflict with Beijing's state-controlled electricity network. Even if they did, coal is costing as much as 40 per cent more than it was early this year, so businesses who are in the power game to turn a profit, simply see its model as unprofitable with no financial support from the government to make up the difference.

How about using solar power instead? Sorry, no, China dominates global solar production. The solar panel supply chain was already under pressure after the US blocked some imports from China over alleged links to forced labour in Xinjiang.

Taiwan has already put its hand up ready to take up any slack the China manufacturing machine cannot meet, according to comments from the island's central bank governor which could be read as a genuine offer to firms seeking to find a new source for their export orders, but also a chance to fire a verbal shot across Beijing's bow.

But it's also not just China that's having problems. Europe's going through an energy crunch of its own with electricity prices at record highs and fears across the continent that they also may have to shut factories to keep the heating on in people's homes. The cost of coal across the world has soared, and as long as power is still coal-driven, the entire power game remains on tenterhooks.

There is also the fuel shortage in Britain, which will host the global climate summit COP26 in Scotland at the start of November. The European Union is also beginning to put its Green Deal into action.

In just over a week, global leaders will virtually attend a UN environmental conference in the Chinese city of Kunming, and all eyes will be on host China and Xi's government to show it is sticking to emissions and energy efficiency targets.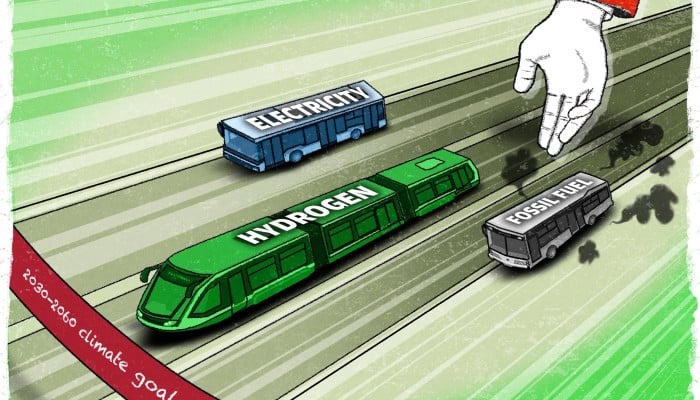 China's carbon neutral goal: Foshan leads a silent revolution in green transport with its hydrogen trams
•
A tram running 6.6 kilometres from Cangjiang Road to Zhihu in the Gaoming district has been running since late 2019, powered by "blue" hydrogen
•
The project's first phase links 10 stations in a north-south direction, with the capacity for 1,350 passengers in five tram cars during rush hour
Running on the western bank of the Xi River in Foshan city in southern China's Greater Bay Area, a revolution in transport is quietly under way, one that the Chinese government hopes will slash kerbside pollution and pave the way for public transport to become truly emissions-free.
A tram running 6.6 kilometres from Cangjiang Road to Zhihu in the Gaoming district has been operating since late 2019, powered by so-called "blue" hydrogen produced through breaking down methane gas into carbon monoxide and hydrogen. Read more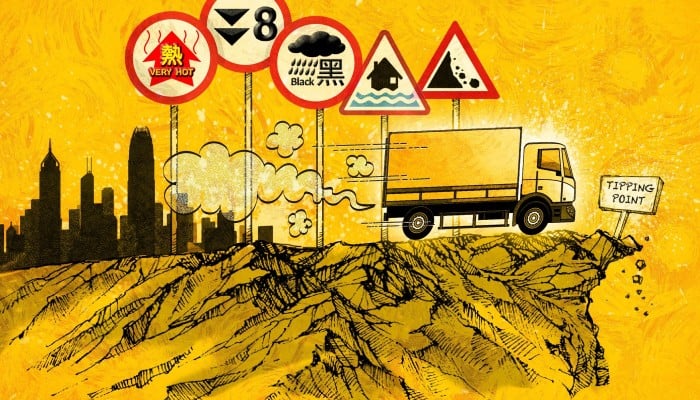 Sweltering heat in Hong Kong, extreme weather events worldwide signal need to act on climate change, scientists say
•
Dramatic floods, heatwaves, wildfires tell world's political leaders, businesses time for action is running out
•
Rising sea levels will increase frequency of flooding, with low-lying coastal areas and island nations most at risk
Humanity's need to tackle climate change is more pressing than ever, with the United Nations warning last week that global warming would accelerate at a faster-than-expected pace over the next 20 years. In this four-part series, the Post examines its impact on the city, how the Hong Kong government can best play catch-up, and who is walking the talk in the private sector. Part one looks at how human activity is leading to extreme weather patterns, leaving the world vulnerable to floods, forest fires and typhoons.
The Taklamakan Desert in China's western Xinjiang province is one of the driest places in the country, where only 1cm (0.4 inches) of rain falls every year. Read more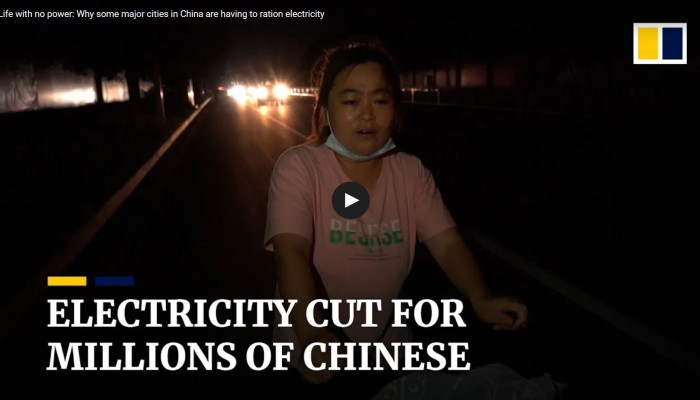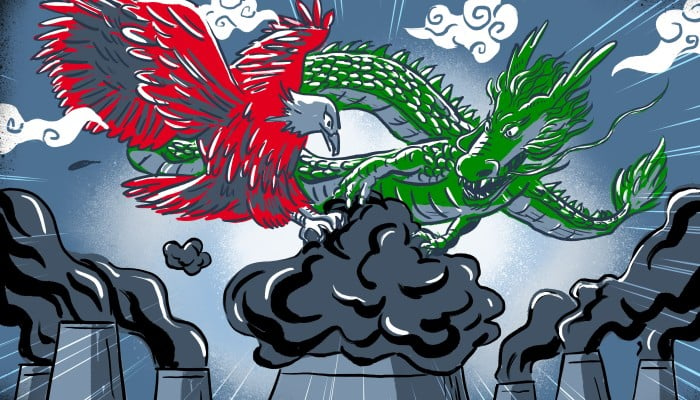 What can China bring to the climate change summit table?
•
EU and US reportedly pressuring China to make its climate targets more aggressive, bringing the peak emissions target date forward
•
China's ambitions include hitting peak emissions and increasing non-fossil fuel energy share to around 25 per cent by 2030
On the eve of the US-led Leaders Summit on Climate, we take a look at China's climate ambitions and what the West's expectations are. This series by the South China Morning Post looks at what we can expect from Thursday's meeting.
It's now official that President Xi Jinping will address global leaders on Thursday for the Earth Day leaders summit. So what will Beijing bring to the table? Read more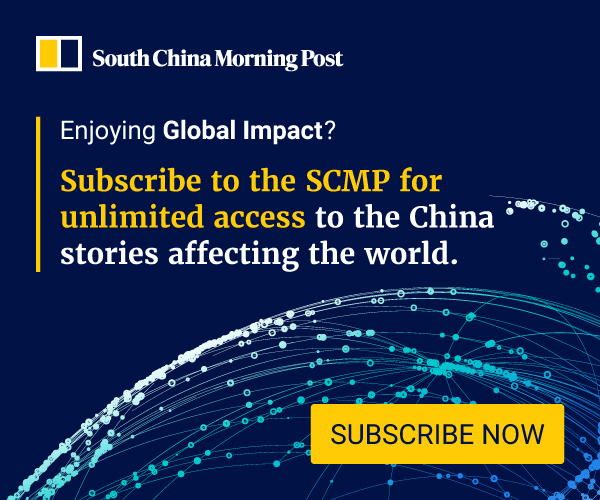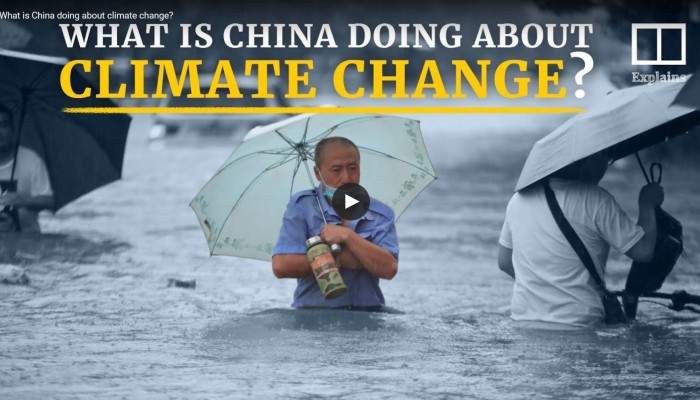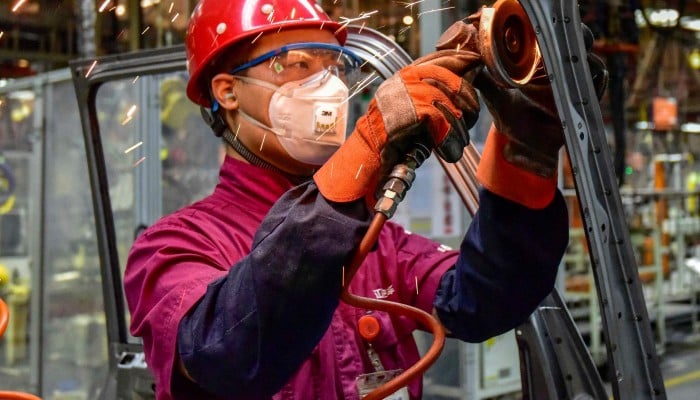 China power crisis hammers SMEs as firms upend production, workers 'dozing off'
•
Chinese media reported on Tuesday that at least 20 out of 31 provincial jurisdictions have rolled out electricity-rationing measures in recent weeks
•
Small and medium-sized enterprises in China were already under pressure from high raw material costs and coronavirus lockdowns
China's army of small and medium-sized manufacturers (SMEs) have been hit hard by the nationwide power crisis, with outputs slashed and sweltering working conditions taking their toll, while panic buying of raw materials and goods is becoming commonplace over fears prices are set to soar.
Some producers are stockpiling inventory or buying equipment that uses less power, with Chinese media reporting on Tuesday that at least 20 out of 31 provincial jurisdictions have rolled out electricity-rationing measures in recent weeks, crippling businesses and households. Read more
To keep track of the latest global news developments, follow our daily coverage on our website or focus on stories about China's 2060 carbon neutrality goal.

In our next issue, our technology desk will focus on Meng Wanzhou's return to China after the Huawei chief financial officer and executive director resolved a US fraud case that had kept her in legal limbo in Vancouver since late 2018, and the implications for the future relationship between China and US.

We welcome your feedback. Email me at globalimpact@scmp.com or tweet me at @EugeneTang8. Plus, be sure to check out our news feeds for the latest news and analysis about climate change.

All the best,
Eugene Tang
Eugene Tang

Business Editor
SCMP NEWSLETTERS THAT MAY INTEREST YOU
China at a Glance

A wealth of insights giving you the inside story on China every day.

China Economic Update

The latest developments from trade relations to growth rates and other key economic data.

Inside China Tech

Our weekend newsletter covering the biggest stories and updates from the tech centres of China.

VIEW AND SIGN UP
Download our app
To get push notifications direct and never miss a story as it breaks
Hong Kong
China
Asia
World
Economy
Business
Tech
Comment
This email was sent to [email]
unsubscribe from this list update subscription preferences
South China Morning Post Publishers Ltd · 19/F Tower 1 · 1 Matheson Street · Hong Kong · Hong Kong
Copyright © 2021 South China Morning Post Publishers Ltd. All rights reserved.