Was this newsletter forwarded to you?

Subscribe here
15 May 2021

Hello again Global Impact readers,

Craig Addison, a production editor on SCMP's technology desk and accomplished semiconductor writer, takes a look this week at the ever-widening global semiconductor shortage. Calls for "self-sufficiency" and "supply chain security" are not new, but the effect of recent developments on production and jobs has forced more politicians and policy makers to sit up and take notice.

Best,

John Carter
Senior Editor, Political Economy

How the global chip shortage forced government leaders to sit up and take notice

Despite waging a tech war on multiple fronts, it turns out that Beijing and Washington agree on one thing: the lack of their own semiconductor production capacity poses a worrying potential national security risk amid an increasingly serious global chip shortage.

As the chip shortage spreads from the automotive sector into more industries, both the US and China are now keen to invest more to develop their domestic chip industries and wean themselves off a growing dependence on Taiwan Semiconductor Manufacturing Company (TSMC), which supplies more than half of the world's advanced semiconductors.

"Right now we make zero per cent of leading-edge chips in the United States. That's a problem," said US Commerce Secretary Gina Raimondo. "We ought to be making 30 per cent, because that matches our demand."

Last month, President Biden assured the US chip industry of Washington's bipartisan support for his proposed US$50 billion in funding for semiconductor manufacturing and research.

China's own chip making champion, Semiconductor Manufacturing International Corp (SMIC), has attempted to emulate TSMC's business model, but its ability to fill China's need for advanced chips has been stymied by US sanctions that restrict its access to the most advanced chip making tools from the US and Europe.

This, along with China's increasing appetite for imported chips, has prompted calls from the top leadership, including Chinese president Xi Jinping, for the country to double down on becoming self-sufficient in its semiconductor supply chain.

However, analysts, academics and industry executives point out that achieving total self sufficiency is going to be a marathon effort, and may not even be practical today because the global supply chain is already highly integrated.

Calls for supply chain security that started over medical equipment and supplies have only grown louder with the current chip shortage that started after General Motors, Ford Motor and Volkswagen, among others, were forced to temporarily shut down production lines amid the early months of the global coronavirus pandemic. Anticipating a market slowdown that would last some months, they cancelled orders for chips, but when demand resumed faster than expected, they found themselves at the back of the line when it came to accessing foundry capacity.

At the end of last year, the shortage spread from the auto sector to consumer electronics products, where strong demand for laptops, next generation gaming consoles, and other consumer electronics had already tightened inventory.

Many analysts say a contributing factor to the chip shortage was the escalation of US-China tech tensions, when former president Donald Trump restricted Chinese access to advanced US-origin tech like semiconductors.

In anticipation of being put on a US trade blacklist, Huawei Technologies began stockpiling chips from 2019, which contributed to capacity constraints at Huawei's main foundry supplier TSMC. The tight supply encouraged other chip buyers to double book to ensure continuation of supply, further exacerbating the shortage.

While the double booking problem is easing, with TSMC saying it can tell real orders from those by stockpilers, the capacity shortfall will take longer, and cost a lot more, to fix. TSMC is investing US$2.87 billion to expand mature capacity at its fab in Nanjing, China, which will help the auto industry, but volume production on the new lines won't begin until the second half of 2022.

Intel, the biggest US chip maker, has earmarked US$3.5 billion to expand capacity at its fabs in the US. The company also joined a new coalition of US chip makers and users to help advance semiconductor manufacturing and research in the US.

The big question on everyone's lips is: how long will it last? Most analysts and industry executives say it will be well into 2022 before the supply-demand balance is restored.

Meanwhile, Chinese carmakers and chip suppliers are huddling to come up with their own solutions.
China made more chips in 2020, but also imported more
•
Integrated circuits, industrial robots and new energy vehicles saw double-digit growth in 2020, according to the National Bureau of Statistics
•
While China is pushing for technological self-sufficiency, some analysts say the country remains far from its goal
China's production of integrated circuits and industrial robots surged in 2020, as the country boosted its output of hi-tech products amid tighter US restrictions, according to official industrial statistics. A similar growth rate in imported chips, however, suggests China remains far from its goal of self-sufficiency in the critical technology.
The National Bureau of Statistics (NBS) released new data on Monday that showed the US blacklisting of Chinese tech champions like Semiconductor Manufacturing International Corp. (SMIC) and Huawei Technologies Co. has not dampened output. Read more
Chip shortage threatens to disrupt global home appliances market
•
A global shortage in semiconductors had already disrupted manufacturing at carmakers like Tesla and production of Sony's PlayStation 5 game consoles
•
The country produces about two-thirds of the world's air conditioners, televisions and microwave ovens, and about half of refrigerators and washing machines
A global shortage in semiconductors, which has already disrupted manufacturing at carmakers like Tesla and production of Sony's PlayStation 5 game consoles, has now spread to China's vast home appliances sector, according to industry giant Midea Group.
Manufacturers' supply of chips is "under pressure in the home appliances industry", said Midea in a statement to the South China Morning Post on Thursday. Midea, with a market cap of about 600 billion yuan (US$91.7 billion), is the world's largest manufacturer of consumer appliances, including refrigerators, washing machines and air conditioners. Read more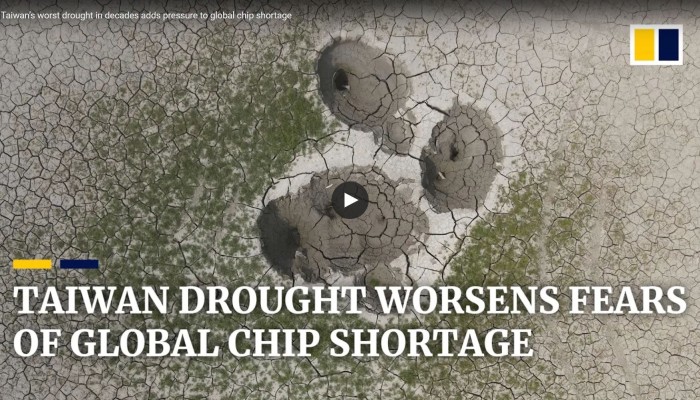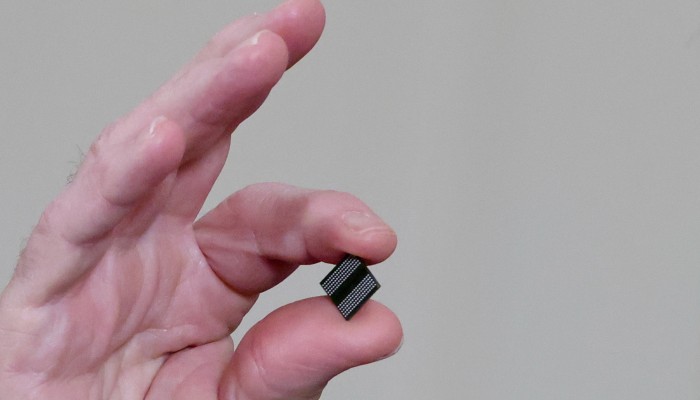 The world's chip shortage could last until 2022
•
The crunch, which began with automotive chips that control car brakes, has spread to consumer electronics
•
US-China tech war and pandemic have complicated demand curve in a capital-intensive industry with global supply chains
A global shortage of chips, the tiny devices at the heart of every electronics gadget, is having a ripple effect across the wider consumer electronics industry and analysts say the squeeze could last through 2021 and into 2022 given the multiple factors at play.
The crunch, which began with automotive chips that control car brakes, doors and windscreen wipers, is now being felt in the supply of chips used for smartphones, laptops, washing machines and refrigerators. The issue highlights the disruptive effects of both the China-US tech war and the Covid-19 pandemic on a supply chain that is truly global. Read more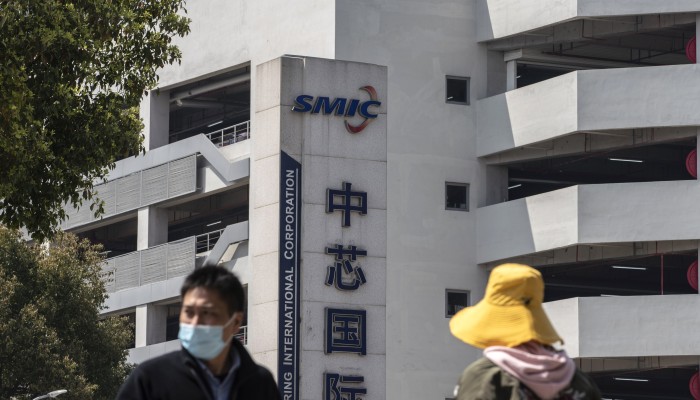 SMIC's strong 2020 results cement its position as China's chip champion
•
The chip maker reported a record-high 27.5 billion yuan (US$4.2 billion) in revenue for 2020, representing 24.8 year-on-year growth
•
SMIC's more mature nodes are still in high demand for applications from cars to consumer electronics amid a chip shortage caused by the pandemic
Shanghai-based contract chip maker Semiconductor Manufacturing International Corp (SMIC), helped by two former semiconductor veterans from Taiwan, has cemented its status as Beijing's best hope to catch up with global peers in semiconductor manufacturing despite US restrictions barring it from buying the most advanced chipmaking equipment and technologies.
The world's fourth-largest foundry on Wednesday published its audited 2020 financial results, confirming strong top-line and bottom-line growth last year and marking a rebound from 2018 and 2019, when investment in expanding production capacity and R&D led to consecutive losses. Read more
To keep track of the latest global news developments, follow our daily coverage on our main website, or focus on stories about semiconductor developments worldwide here.

In our next issue, we will examine the outlook for Cathay Pacific, Hong Kong's flagship airline, which has been hit hard by the sharp decline in travel due to the coronavirus pandemic.

We welcome your feedback. Email me at globalimpact@scmp.com or tweet me at @craigaddison. Plus, be sure to check out our tech newsfeed for the latest news and analysis.

All the best,
Craig
Craig Addison

Copy Editor, Technology
SCMP NEWSLETTERS THAT MAY INTEREST YOU
China at a Glance

A wealth of insights giving you the inside story on China every day.

China Economic Update

The latest developments from trade relations to growth rates and other key economic data.

Inside China Tech

Our weekend newsletter covering the biggest stories and updates from the tech centres of China.

VIEW AND SIGN UP
Download our app
To get push notifications direct and never miss a story as it breaks
Hong Kong
China
Asia
World
Economy
Business
Tech
Comment

Copyright © 2021 South China Morning Post Publishers Ltd. All rights reserved.
This newsletter is created and catered for the global news reader. Each issue will feature a news story originating from China that carries a significant macro impact on the rest of the world.
We hope to share with you a broader perspective on the emerging topics shaping our world and that we feel are revolutionising the way we understand China.